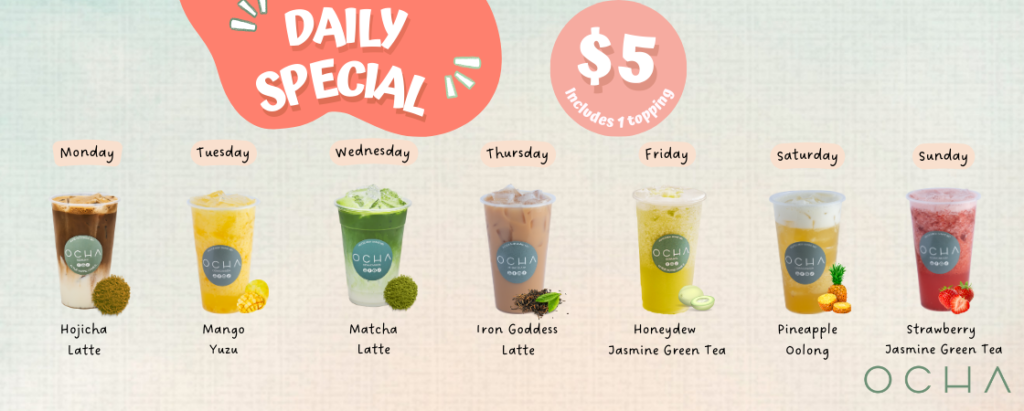 OCHA, founded in 2022, is an innovative brand offering exceptional bubble tea and mochi donuts. They prioritize quality ingredients, unique flavors, and sustainability, providing a vibrant atmosphere for flavor exploration and cultural celebration.

We'D Love to hear from you
Have questions, comments, or feedback? We'd love to hear from you! Our dedicated support team is here to assist you with any inquiries you may have. Feel free to reach out to us via the contact information below, and we'll get back to you as soon as possible.